Hello! We are the Russell Family, missionaries to Mexico. The Lord has called our family to serve Him in the harvest fields of Mexico, where we plan to reach the people by winning lost souls to Christ, planting churches, and training national pastors to take over those churches. We will start our journey under Pastor Raymond Jones, in Acatlan de Juarez, Jalisco, Mexico. You can join us and take a personal part in this mission field as fellow laborers in the ministry; spreading the gospel throughout Mexico, and seeing souls saved by supporting us with your fervent prayers for the people of Mexico and our family. We look forward to seeing what we can accomplish together for the glory and honor of our Lord and Savior, Jesus Christ.
A Call to Salvation
                Adam grew up in a typical suburban home in western Washington. God was believed on, but never talked about in his family. Upon graduating high school, he immediately went into the US Army for three years, where he lived a very provocative and riotous life doing anything that filled the void and emptiness that results from a lack of true salvation.  During his service in the military, terrorists attacked American soil in what is now referred to as the 9/11 attack.  As a result, he was sent overseas to Afghanistan.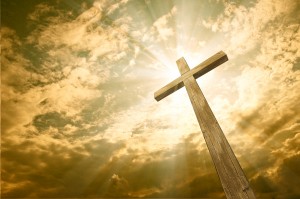 While in the desert mountains of Afghanistan, Adam's unit was sent to replace a company that had just been shot at and badly wounded. Seeing all of the physical and emotional damage on the soldiers he was about to replace, eternal thoughts hit Adam right where it needed to… his heart. For the first time ever, he knew that he was most likely going to die in battle the next day, and the only thing he could do that night was pray and ask for God's mercy and to please not send him to Hell, even though he knew that's what he deserved.  In that instant, the Lord had completely changed Adam's course of life, from the path he wanted his life to go, into a path that leads toward salvation.  The mission that would have most likely killed everyone in their unit had been delayed and the whole unit was spared.  
After being honorably discharged from the Army, Adam reluctantly returned back to his home in Washington.  Within a year he met Sarah, who invited him to attend church with her at Faith Baptist Church in Chehalis, Washington.  After many protests, he finally agreed to go, but only to appease her many persistent invitations. It was there, for the first time in his life, that Adam heard the plain truth of salvation through the sacrifice of Jesus Christ.  Shortly afterwards, he accepted Jesus Christ as his personal Lord and Savior, and received forgiveness of his sins.
Sarah's Testimony
                Sarah grew up in a small naval town on Whidbey Island, Washington, where her dad and step mom began attending a local Baptist church.  After a few months of attending on a regular basis, she heard a message preached on salvation, and she knew that if she died that night, she deserved to go to hell for all of her sins.  At the altar call at the end of the service, she walked down that long aisle, knelt before the Lord God Almighty, begged for forgiveness of her sins, and accepted Jesus Christ as her personal savior.  Within a few months, she followed in baptism.
                A few years later, during their annual tent revival, the Lord dealt with Sarah on a whole new level.  The last preacher of the week-long meeting challenged the youth directly to ask the Lord what He would have them do with their lives.  He said that even if they may be too young to fulfill their calling at their current age, they could at least start preparing their lives for their future service to the Lord.  All week long, the Lord had been working on Sarah's heart about her future husband, and what kind of wife He wanted her to be.  When she asked about a specific calling for her life on that last night of the conference, the Lord clearly spoke to Sarah and told her that she was to be a missionary's wife.  She was 11 years old, and the Lord had called her to be a missionary wife! 
                Through many different circumstances taking place, Sarah soon moved out of the protection and shelter of her father's house and into her mother's custody, where she was enticed by the temptations and seductions of this world and all it has to offer.   Throughout her teenage years and even into young adulthood, she lived a "normal" life living in sin like the rest of the world.  When tragedy hit her life, it left her searching once again for the Lord's presence.   She started attending Faith Baptist Church in Chehalis, WA, where she soon realized how much she had missed out on during those years that she had strayed.  She met Adam, the then obnoxious neighbor who is now her loving husband, and invited him to church with her.  After just a short time of going to church together, Adam got saved, and within a year, they were married.  They started attending church on a regular basis and began to help out in various ministries, eventually taking on leadership roles within the church ministries.
A Call to the Mission Field
                About 5 years after getting saved and finally growing in the Lord, Adam and Sarah both received a call from the Lord to be missionaries to Mexico. The call came during a mission's conference at their home church in early 2010. Adam tried to dismiss the call, saying that it was really just the hype of the missions conference, that it was his own ideas, not the Lord's, even though he knew he had no desire to ever go to Mexico in his entire life.  For two years, he tried to hide from the calling, and tried to convince himself that his career is where the Lord wanted him; although in those two years, the Lord taught him a very important lesson on faith and obedience.
 By the summer of 2012, Adam had fully submitted to the Lord and the call of Mexico. For the next three years he faithfully trained at his home church with his pastor, Bill Bailey. While studying the King James Bible with his pastor, he also ministered in the Master's Club program, led the middle school teen group at church, led a door knocking ministry in his home town and helped in any evangelical outreach that his church scheduled.  In January 2014, Adam's family had the chance to visit Mexico for a survey trip. They stayed with the Raymond Jones' family outside of Guadalajara, Mexico for three weeks where the Lord had confirmed in their hearts the call to Mexico.
The Burden for Mexico
                Like many missionaries, the Lord has put a heavy burden on our hearts for the people of Mexico. When we first arrive, we plan to minister under the Raymond Jones family while we learn the language and Hispanic culture of Mexico. After this term with the Jones, we will move to the coast of Mexico in a town called Lo De Marcos, where there is an already established church that needs a pastor.  The Lord has given Adam the desire to plant churches along the coast, train national pastors and help establish them to be strong leaders in the Lord. It is our plan to win souls, train nationals, plant churches, and keep them edified. Please join us in prayer as we diligently labor for the Lord in Mexico.
Our Family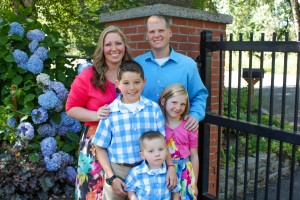 We are the Russell family to Mexico. Adam and Sarah both grew up in small country towns in western Washington.  Today we still live in a small country town where we like to go and enjoy the outdoors. We have three children: Cristian, Kendra, and Braden.  Our kids love to play sports, and build with Legos.  We have been faithfully attending and serving the Lord at Faith Baptist Church in Chehalis, WA for nine years now. Adam and Sarah have been teaching kids and teens for five years on Sundays and Thursdays, and have been involved in many other ministries as well. We love to go door knocking and do other evangelical activities. Since the Lord has given us the burden for Mexico, our family is excited to serve him there in winning souls, training nationals, and planting churches.   Thank you for your prayers and support as we begin this exciting new path in serving our Lord and Savior.